Tepe Kimya Europe Ltd - UK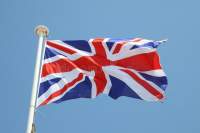 Tepe Kimya Europe Ltd established in 2014 at London, UK. It is a trading company focused on marketing of Tepe Kimya Turkey, Tepe Kimya Malaysia and Tepe Feed Malaysia products accross Europe, North and South America.
Tepe Kimya Europe Ltd is supplying the products listed below:
- PVC Heat Stabilizers for Cable, Pipe, Wall Panel, Profile applications.
- Metallic Stearates and Stearic Acid (Zinc Stearate, Calcium Stearate, Magnesium Stearate, Lithium Stearate for petrochemical companies , Plastic, Rubber, Construction, Paper and Masterbatch industries)
- Calcium Oxide for Plastic, Rubber, Recycle Plastic Industry and Chemical industries.
- Performance Additives for Plastic and Rubber industry.
- Animal Feed to increase milk yield and fertility.
Tepe Kimya Europe Ltd is concentrating on supplying chemicals to the following industries:
- Pipe,
- Cable,
- Profile,
- Wall Panel,
- Masterbatch,
- Petrochemical industry,
- Rubber profile manufacturer for car,
- Paper Industry,
- Recycle Plastic Industry,
- Construction industry,
- Dairy farms.
Tepe Kimya and Tepe Feed has ISO 9001 Certificate, REACH registration for their products and the products comply with FDA, RoHS and EU 10/2011 regulations.
For more information, [email protected].